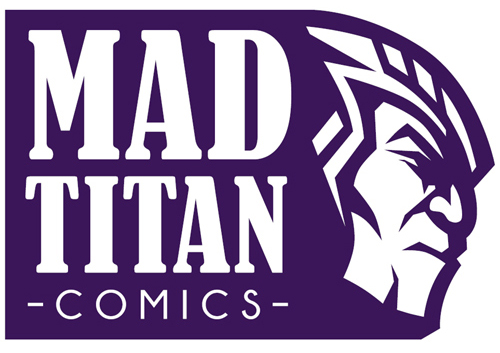 Mad Titan Comics is Austrias only Vintage US-Comic Book Store. We have a huge variety of items such as US-Comics from the 1940s until present day, CGC & CBCS graded books, Original Art & Prints, Comic Supplies, Merchandise and some rare vintage Toys. If you plan on visiting us you can always send an eMail or call a few days in advance with your requests. I might be able to dig something out for you from storage if it's not in the store.

Mad Titan Comics ist Österreichs einziger Vintage US Comic-Shop! Unser umfangreiches Sortiment besteht aus US-Comics ab den 1940er Jahren bis Heute, CGC & CBCS graded Comics, Originalzeichnungen bzw. Original Comicseiten und Prints, Comic Zubehör, Merchandise und einige seltene vintage Toys! Falls Sie Ihren Besuch bei uns planen, können Sie auch gerne vorab eine E-Mail mit Ihrer Suchliste schicken, oder uns Ihre Wünsche per Telefon mitteilen. Möglicherweise kann ich dann noch etwas für Sie im Lager finden, sollte es sich gerade nicht im Shop befinden.
**********************
Dies sind alle zusätzlichen und adaptierten Öffnungszeiten bis Weihnachten.
Ansonsten gelten die üblichen Öffnungszeiten.
These are all the additional and adapted opening times until Christmas!
For the rest of the days it's business as usual!
Saturday, 25.11.: 10:00-17:00
Saturday, 02.12.: 10:00-17:00
Friday, 08.12.: 10:00-17:00
Saturday, 09.12.: 10:00-17:00
Saturday, 16.12.: 10:00-17:00
Monday, 18.12.: 10:00-13:00 & 14:00-18:00
Saturday, 23.12.: 10:00-17:00

**********************
Liebe Kunden!

Für aktuelle News besuchen Sie bitte meine Social Media Seiten
(diese verwenden Cookies)!


Dear Customers!

Please visit my social media accounts to get all the News
(they all use Cookies)!
Öffnungszeiten / Opening times!
| | |
| --- | --- |
| Tuesday & Wednesday: | 10:00-13:00 & 14:00-18:00 |
| Thursday & Friday: | 11:00-13:00 & 14:00-19:00 |
| Saturday: | 10:00-15:00 |

Bleichergasse 5/L1
1090 Wien
madtitan@gmx.biz
+43 (0)1 890 05 72
Wenn Sie mit öffentlichen Verkehrsmitteln anreisen, sind dies die nächstgelegenen Haltestellen:
If you are arriving on public transport, the closest stops are:
U6 Station/Stop Währinger Strasse/Volksoper
Strassenbahn/Tram 5, 33, 37, 38, 40, 41, 42 Station/Stop Spitalgasse
Bus 40A Station/Stop Nußdorfer Strasse/Alserbach Strasse
Parkgaragen in der Nähe/Public Parking: Währinger Gürtel 97, Bauernfeldplatz und Sensengasse 3
About me
Graded Comics
Impressum
Versandbedingungen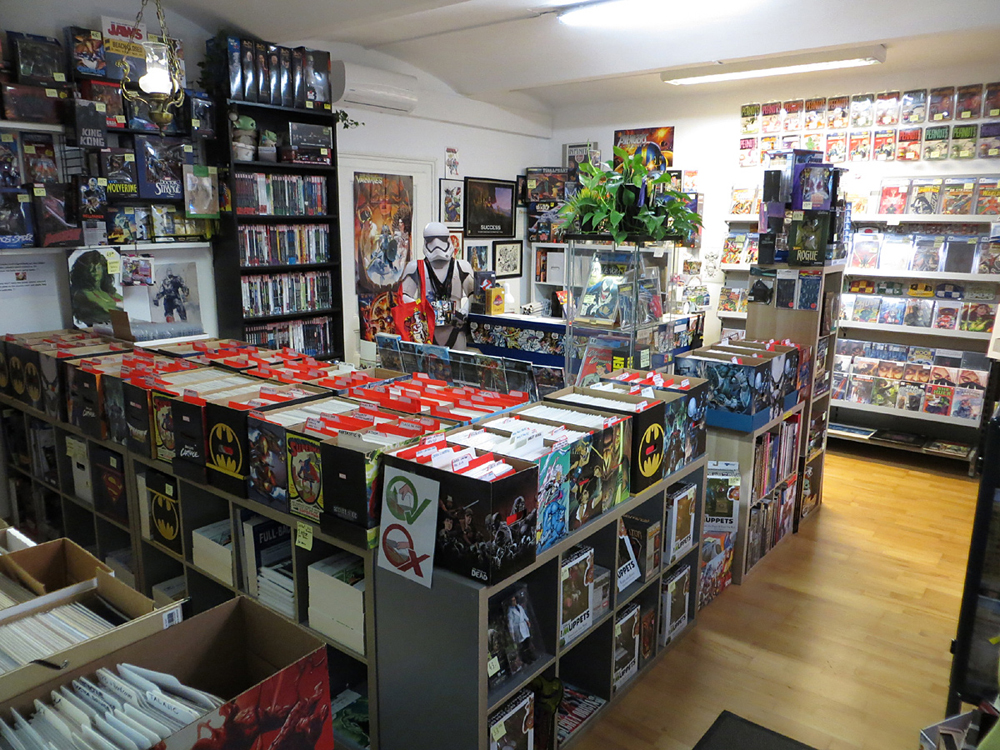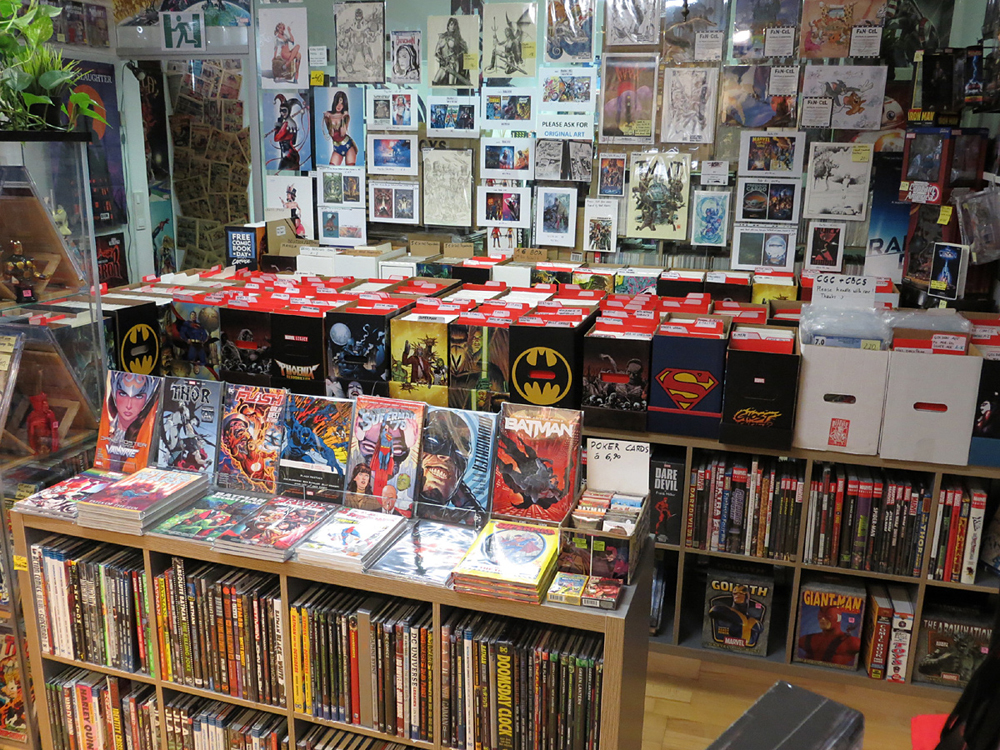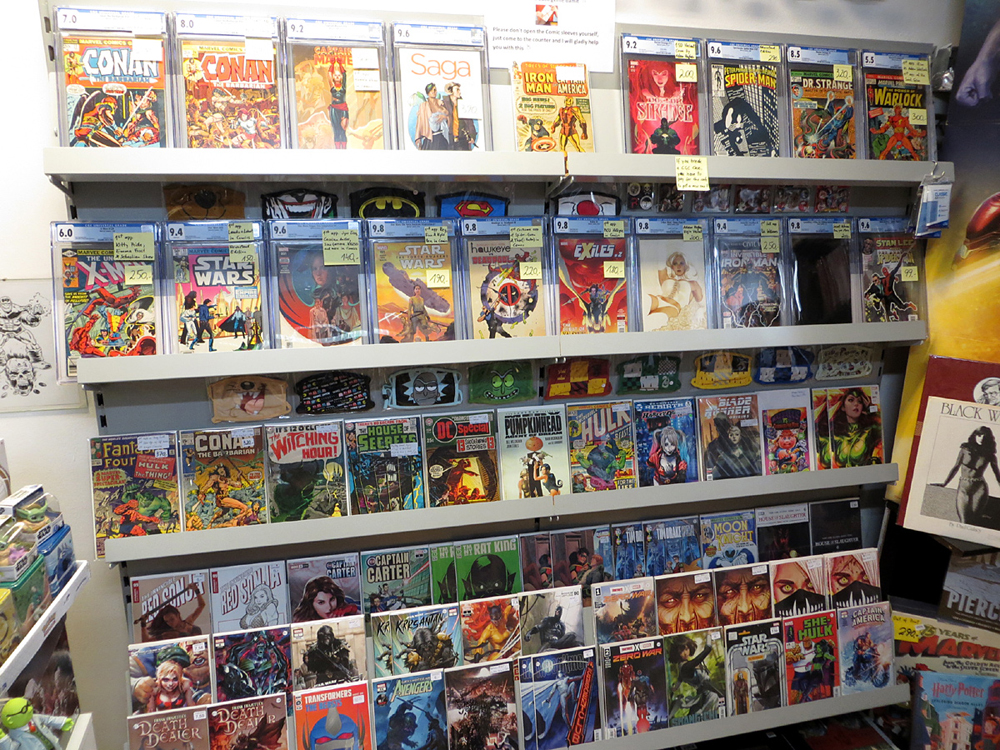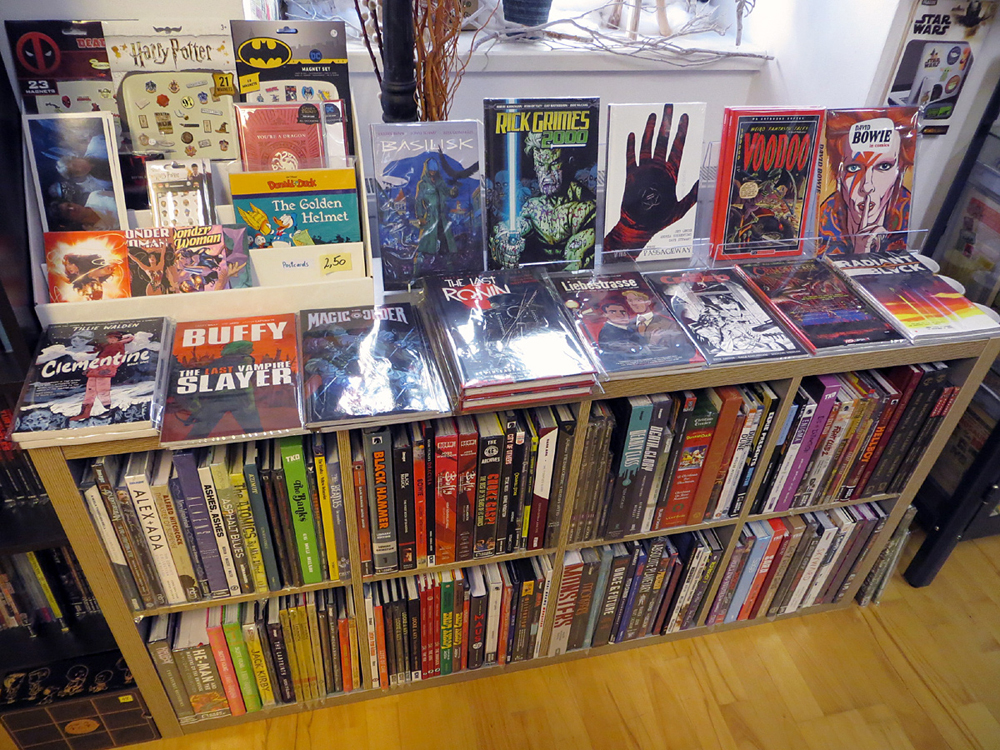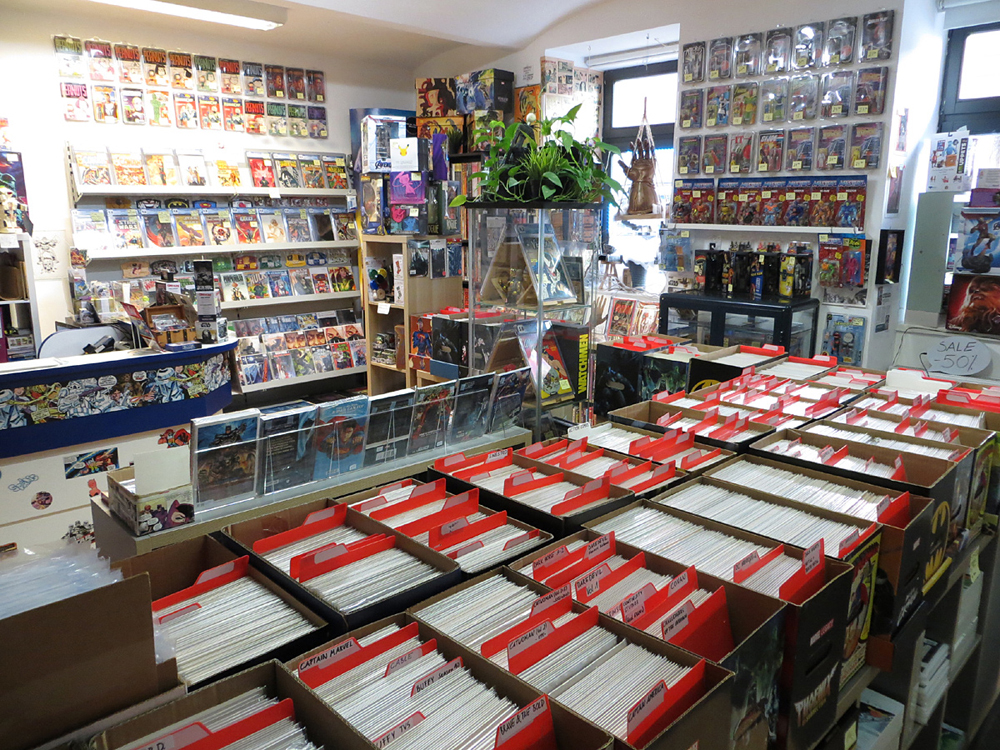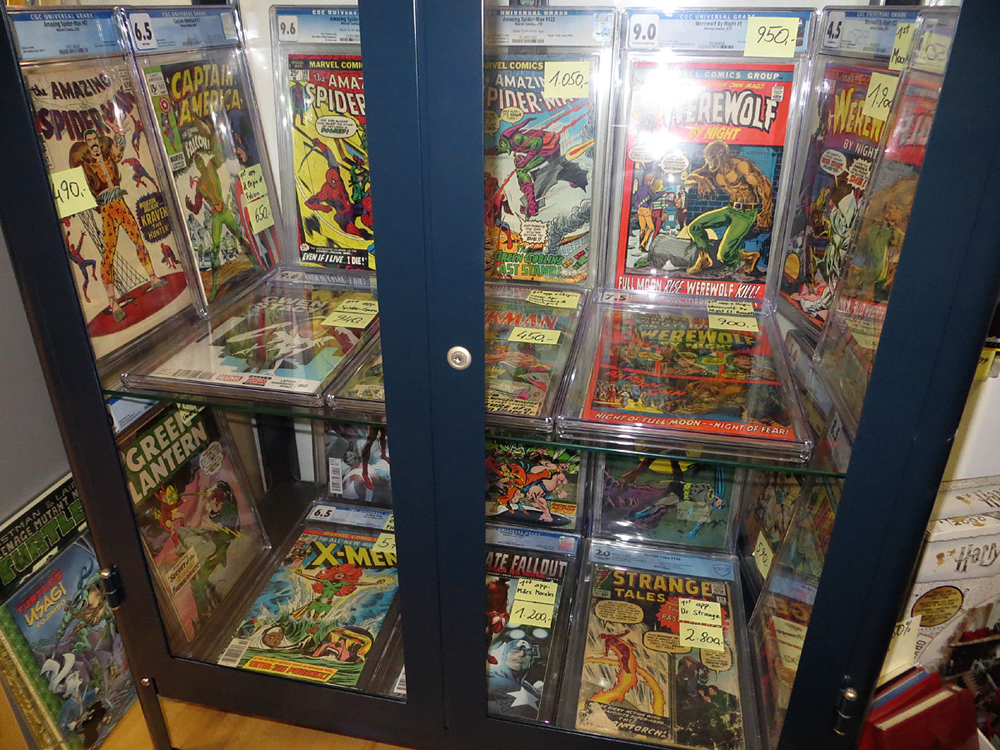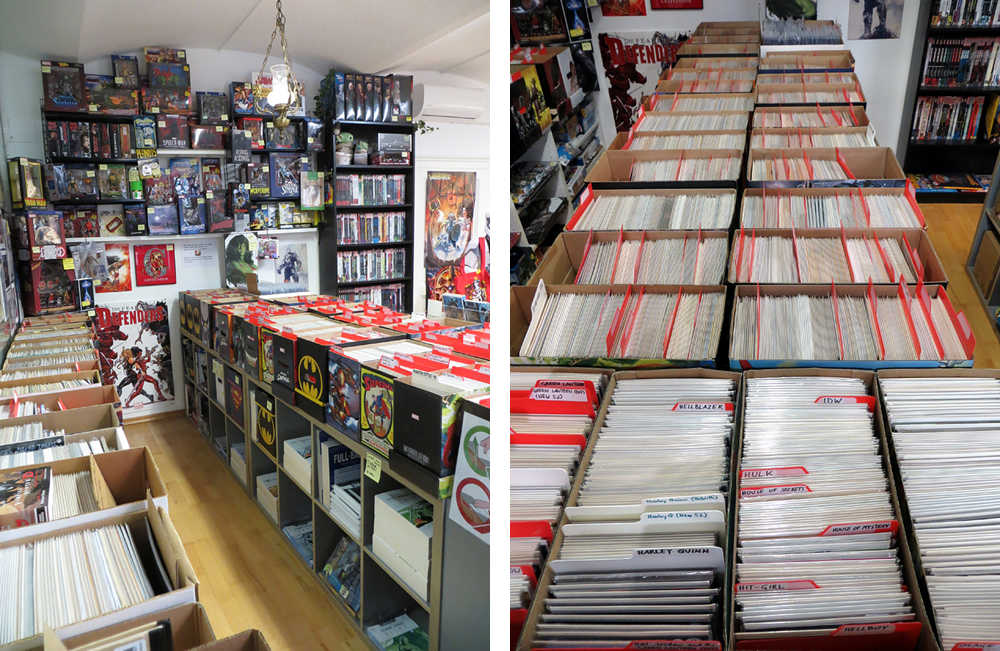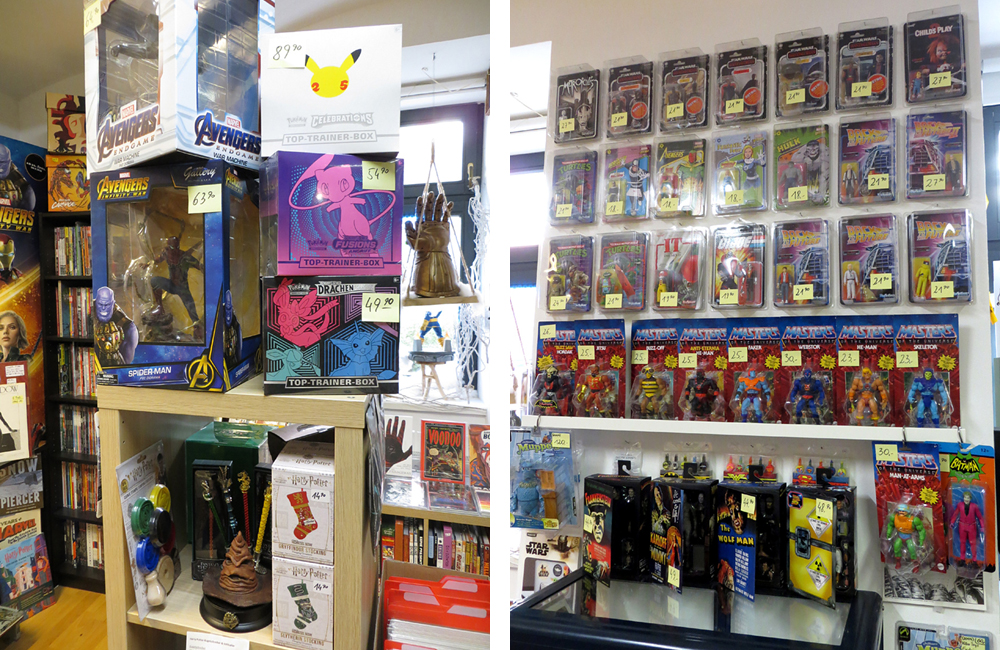 Impressum
Versandbedingungen